Sealing Compound material system is applied to get optimum curing and sealing results for concrete surfaces.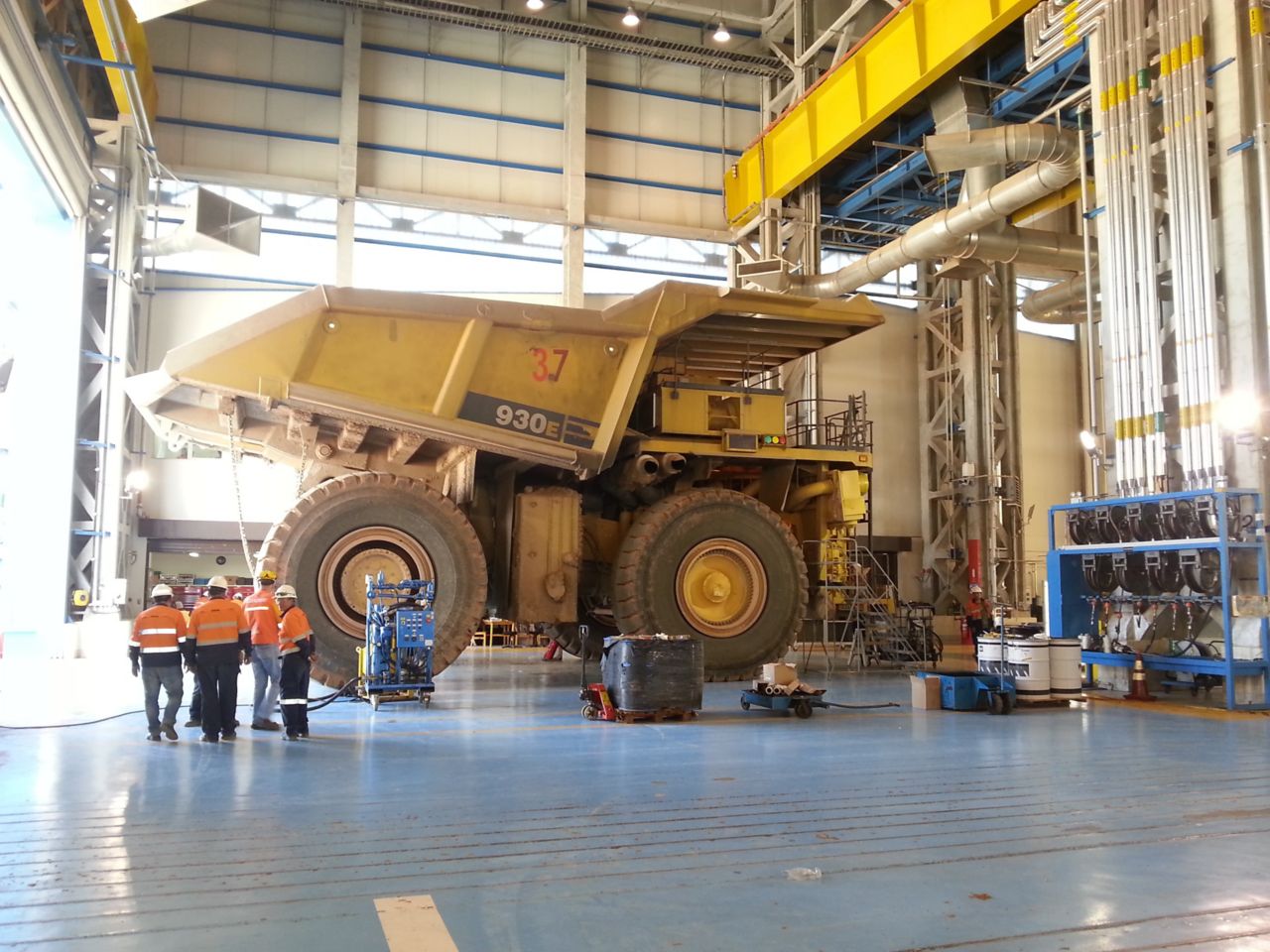 Image: Mining truck parking on highly durable Sikafloor
Concrete slabs produced from mix designs using admixtures such as Sikament® or Sika® ViscoCrete® SCC technology form a sound foundation and allow accurate levels with the necessary falls to be achieved.
Sikafloor® solutions as the name suggests, are applied as dry powders directly onto the surface of the freshly laid concrete, where they are power float finished, and then harden monolithically with the base concrete. This creates an integrated and extremely hardwearing floor.
Concrete curing agents, plus surface hardening and sealing compounds complete the Sikafloor® range.