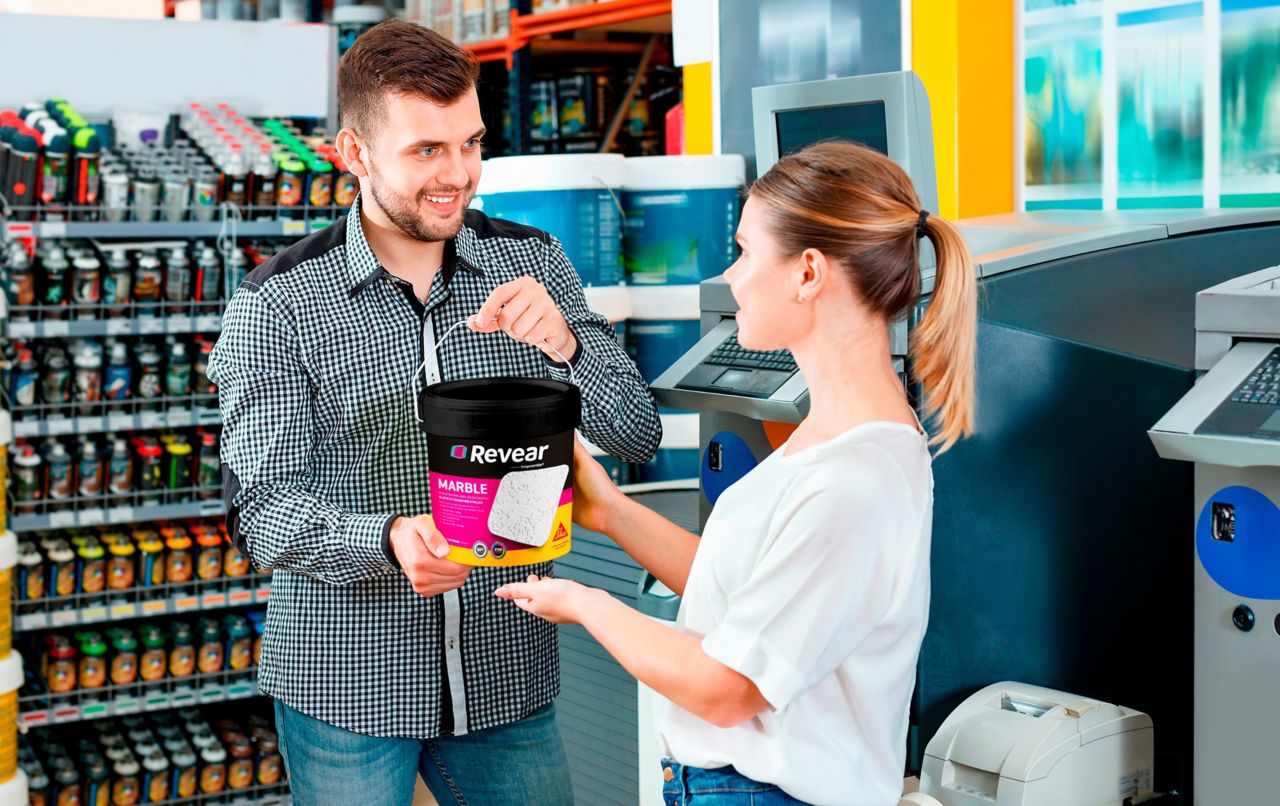 Image: Revear, a strong brand in Argentina in the paint business, specializing in textured finishes.
With the acquisition of Parex, 38 brands were added to the Sika portfolio and their internal integration has already begun. Over the next five years, most Parex brands and products are going to be integrated into Sika's product range. The next step is to plan and ensure a smooth transition "on the shelf".
Sika has identified brands that are strong in the distribution business and will therefore follow a transition journey – taking their branding in packaging, marketing, and communication towards integration, step by step. This ensures clear (visual) communication with the customer and a smooth brand value transfer into Sika.
The new integration process, as well as the transition branding approach, will also be applied to the integration of other acquired companies.
For most of the brands that will follow a transition branding phase, the development and implementations of the packaging, marketing, and communication activities have already started and the remainder are in the planning phase.
brands to be fully integrated within 3-5 years
brands to be fully integrated in 2020
strong distribution brands with transition branding
Examples of Brands with Transition Branding
Revear in Argentina is mainly sold in paint dealer shops, targeting a new type of end user for Sika: homeowners. For this segment, Sika is perceived as a technically oriented brand, while Revear has more of an emotional brand image. The combination of Revear and Sika will allow the two brands to benefit from each other's strength and most important brand assets.
PortoKoll in Brazil has a higher market share than Sika in the tile adhesives market. Moving to a transition branding phase will allow the market to get used to the Sika brand, which will support the development of the SikaCeram® tile adhesive product line as Sika plans to strengthen this product brand in Brazil and the whole region.
Seifert has a high market share in the facade business in their home market in Belgium - a market where Sika has not been present so far. Here again, the two brands will benefit from each other, with Sika having access to new customers, and Seifert by having their products distributed through Sika's network, where Seifert had not previously been sold.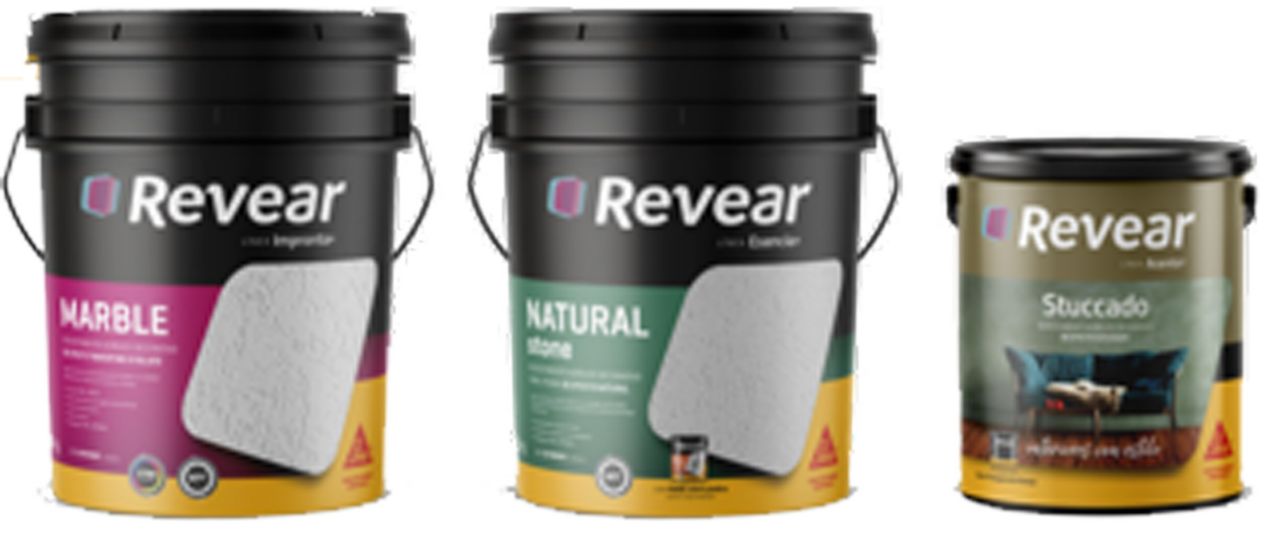 Image: Revear, a strong brand in Argentina in the paint business, specializing in textured finishes.

Image: Further packaging examples of the first transition phases for the integration into Sika for PortoKoll (Brazil) and Seifert (Belgium).