One of the key components in the distribution business is category management. Category management is the process of organizing our products in combined solutions which fit the categories of our distributors, such as building materials in Big Box stores, or floor covering solutions for associated dealers.
Category management allows Sika to adopt the customer's point of view by being the one single-source supplier for a specific category and by improving the cross-selling of Sika's product line.
Before the Parex acquisition, Sika's top category was Concrete & Repair, accounting for 32% of Distribution sales. This category is well developed, with solutions sold in all the Sika countries at builders' merchants, home centers, and hardware stores.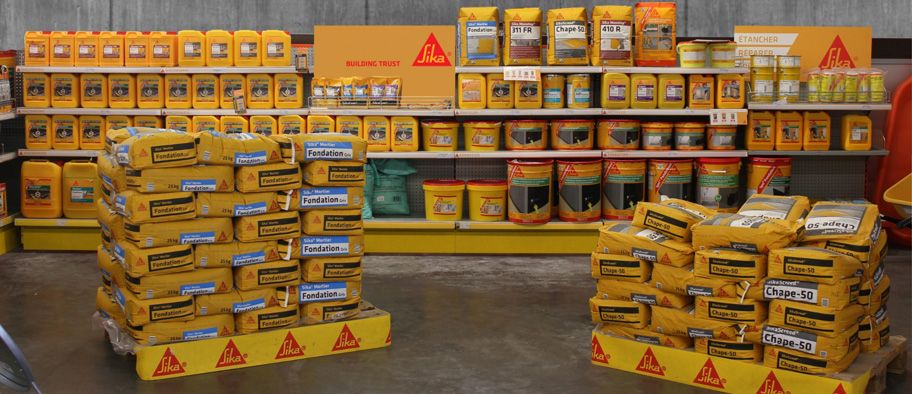 Image: Sika shelf presentation for French distributors
Following the Parex acquisition, Sika's Floor Covering segment is now at the same level as Concrete & Repair. This will give Sika access to a new channel, the Floor Covering dealers, to sell high-end solutions for flooring preparation (self-leveling underlayments), flooring adhesives, and tile setting. Sika's activity was previously under-represented, but the company now has access to a new network in the countries in which Sika is active. This also allows Sika to conquer new sections within stores by offering customers strong systems.
The goal of the integration is to build these category offers, to gain new Distribution channels – such as Floor Covering dealers – and to win new shelves within stores. To help achieve this, Sika appointed a Floor Covering Category Manager from Parex to its Corporate Distribution team, to identify cross-selling solutions and to develop the Floor Covering segment with all the solutions our Target Markets offer. This will ultimately build the long-term growth of Sika and reinforce the company's position in the Distribution market.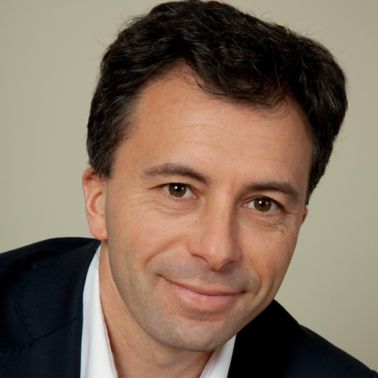 "In order to develop the Floor Covering category, we investigated the route to market for tile setting materials, including waterproofing and self-leveling underlayment solutions in three non-Parex countries in Latin America - Colombia, Ecuador, and Peru). We concluded that our main local competitors are not so active within the Floor Covering Dealers segment (15-25% of the market). With our local teams, we therefore built a concept for the Floor Covering category dedicated to tile shops, combining specific products and decoration solutions. We took the best of each team at Sika and Parex to make this happen!" Stephane Hautsch, Floor Covering Category Manager - Corporate Distribution