Synergies for Formulation Cost and Product Performances
Significant efforts were put into benchmarking similar product couples and comparing formulations in order to optimize product performance and realize cost savings.
Differences in formulation costs mainly stem from:
Formulation know-how
Alternative raw materials
Economies of scale (procurement, production)
"An impressive number of over 100 initiatives has already been identified to achieve synergies and optimization of both Parex and Sika products using our vast formulation know-how and expertise. The findings are not only starting to be implemented in countries where Parex is present, but are also being rolled-out to other Sika entities." Luz Granizo, Corporate Technology Head Cementitious Systems
Image: PARNATUR®, the first "easy-to-spray" thermal and phonic insulation hemp-based mortar
Innovation for Sustainable Products
During 2019, Parex launched PARNATUR®, the first "easy-to-spray" thermal and phonic insulation hemp-based mortar. It uses the hemp aggregates to achieve its unique performances and is a patent-protected bio-sourced mortar solution for indoor comfort, acoustic and thermal insulation.
"The launch of PARNATUR® is an excellent example of how we are demonstrating our leading role in developing innovative binder concepts and products for the construction business. Together with the expertise of Sika, we are able to develop and roll-out sustainable solutions on a global scale." Evelyne Prat, Head R&D at Parex Group
An Interview with Gonzalo Causin, General Manager Sika Spain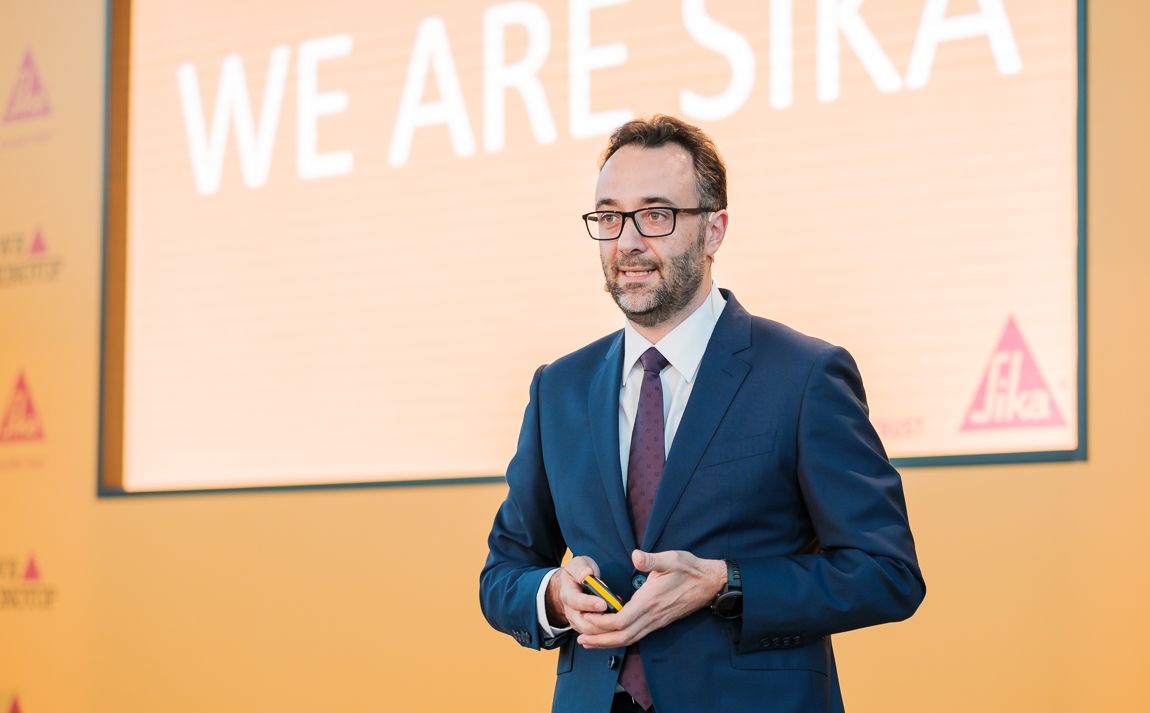 Please give a short overview of the Parex & Sika businesses in Spain

The focus of Parex in Spain is on the facade and tile-setting mortar business, whereas Sika is active across all the target markets. In terms of sales channels, Sika sells approximately half of its business via distribution, whereas Parex has a share of 65% in distribution and 35% in direct sales.
What was your first reaction when you learned about the Parex acquisition?

I felt like it was a great opportunity for Sika Spain to grow and reach a leading position in the Building Finishing business, especially in the facade segment. Parex has a very strong position in the facade market, particularly in high-end solutions such as hydrophobic & photocatalytic renderings (e.g. Parex Aquasol) or ETIC Systems (External Thermal Insulation Composite Systems). Clearly, both organizations can become a unique market player offering comprehensive solutions for the building envelope.
As the General Manager of Sika Spain, can you describe your key actions and responsibilities since the start of the integration?

Firstly, I had to learn the whole Parex business model and understand the company culture. Secondly, it was important to identify key talents within the Parex organization to achieve a smooth integration and secure know-how and  business expertise for the future. Thirdly, we are working on identifying and realizing synergies, especially opportunities to increase market share in the different application fields where Parex is active. For 2020 my focus is to motivate both Parex and Sika employees to achieve the targets and to grow together.
What will be your focus in terms of the integration for 2020?

Motivate Parex and Sika people to make it happen and achieve our targets so that we can grow together.